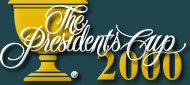 Archive // 17 OCT 2000 // Pre-event


Head-to-head games
There's a regular golf tournament, and then there's match play. At The Presidents Cup, where one man's success or failure could determine his team's fate, the participants will be playing each other as much as the golf course.

Who plays in The Presidents Cup?

Members of the U.S. Team were selected based on official earnings from the start of the 1999 season through the 2000 PGA Championship.
International Team players were chosen on the basis of the Official World Golf Ranking from tournaments played through August 20, 2000. International Teams do not include players eligible for the European Ryder Cup Team.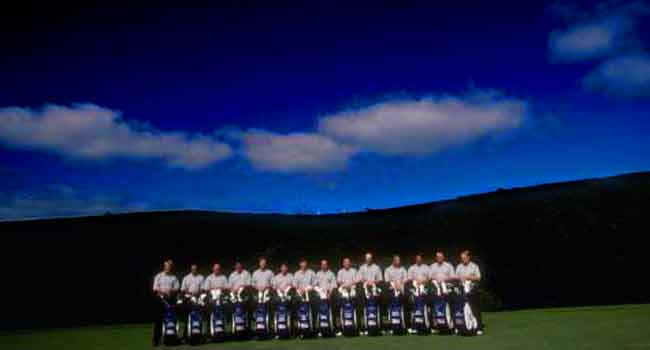 Where is The Presidents Cup competition?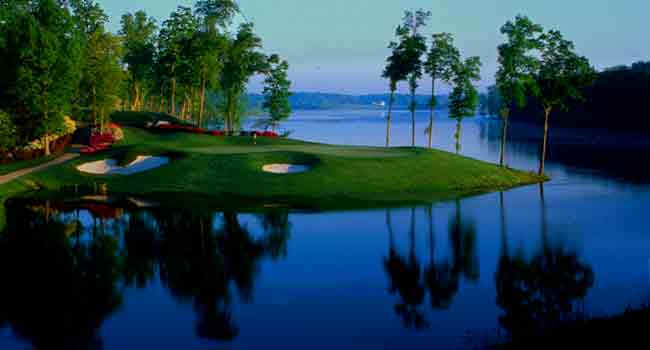 In 2000, under the leadership of Team Captain Ken Venturi, the U.S. players are determined to erase the disappointment of Royal Melbourne.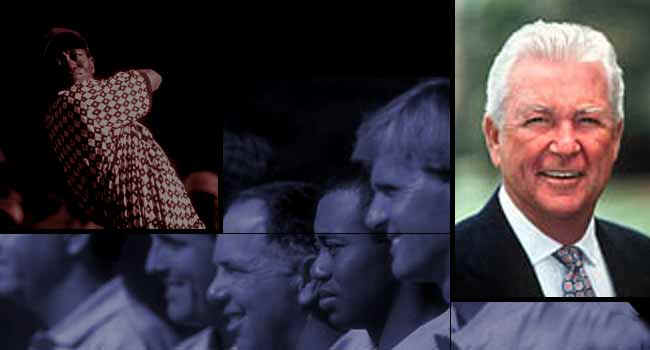 The U.S. Team took center stage with President Bill Clinton during Tuesday's opening ceremony.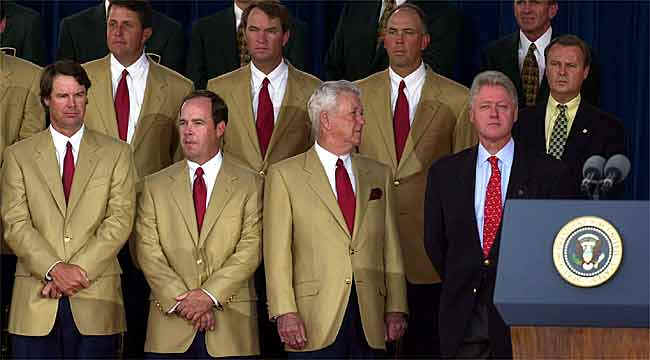 The two Presidents Cup teams filed into the opening ceremony for a night of music, good food and good conversation.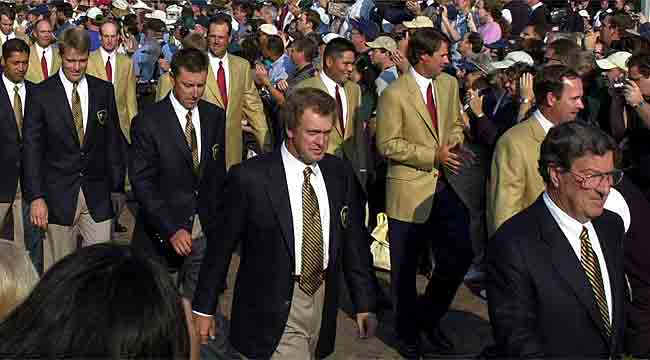 Former Stanford stars
Notah Begay III ...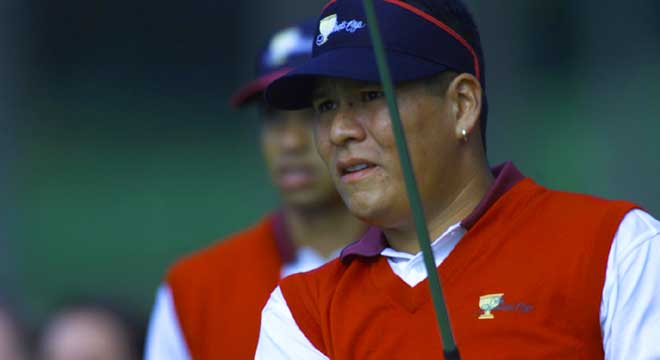 and Tiger Woods are
teammates again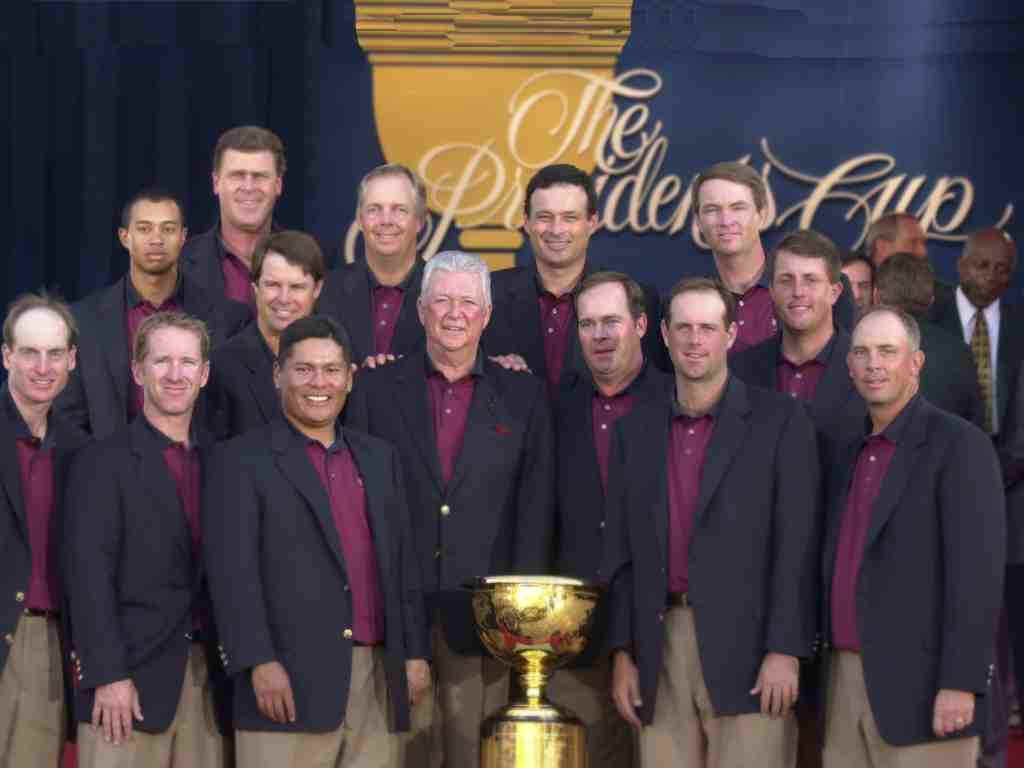 Similarly, Begay said playing with Woods was a nice luxury, although he added there's also some pressure in trying to keep up with the No. 1 player in the world.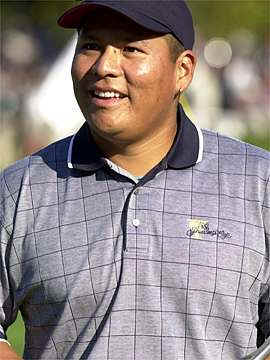 But in the end, Begay proved up to the task.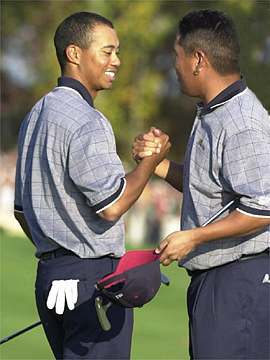 The Americans began the final day of The Presidents Cup
needing just 2 1/2 points from 12 Singles matches
to reclaim the title.
"I'm so proud of my team," said U.S. captain Ken Venturi, who called the victory one of the biggest thrills of his life. "You get on a roll and you can't stop it."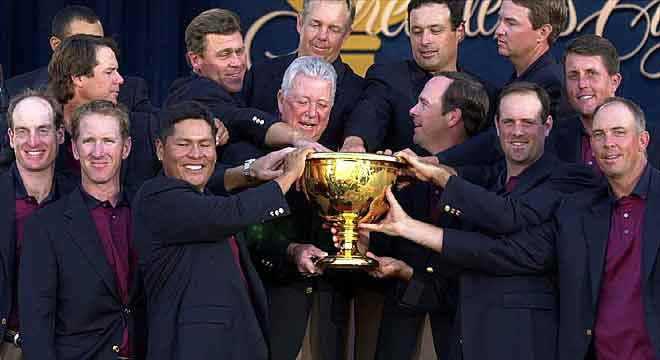 It was a week of emotions at The Presidents Cup.
A lot of highs for the Americans ...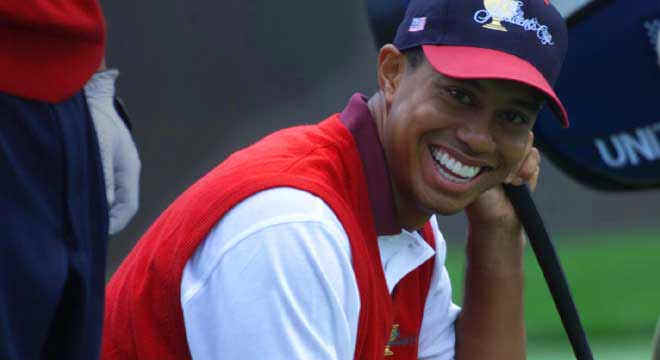 ... and plenty of lows
for the International Team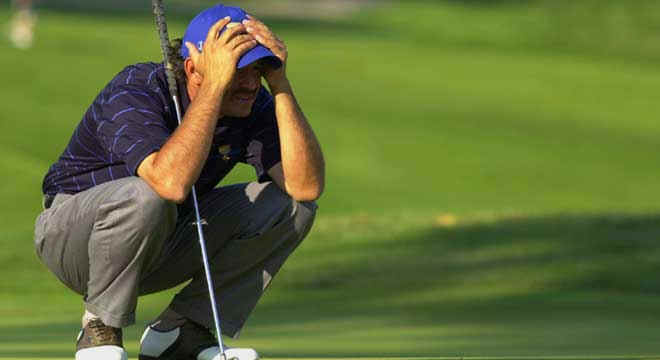 International Team captain Peter Thomson was gracious all week, and nothing changed as he accepted defeat with class during Sunday's closing ceremony of The Presidents Cup.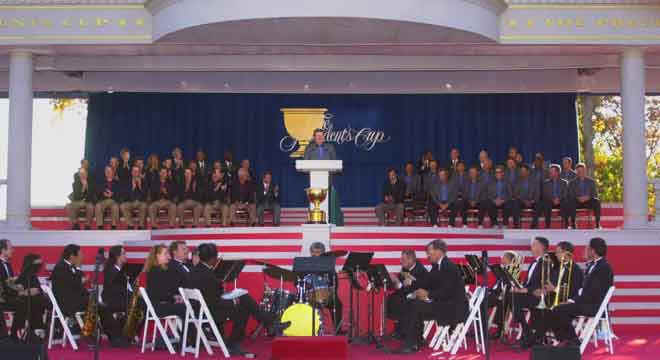 Mission accomplished.
The cup is back safe on American soil, at least for the next two years.
Next stop, South Africa in 2002.[END]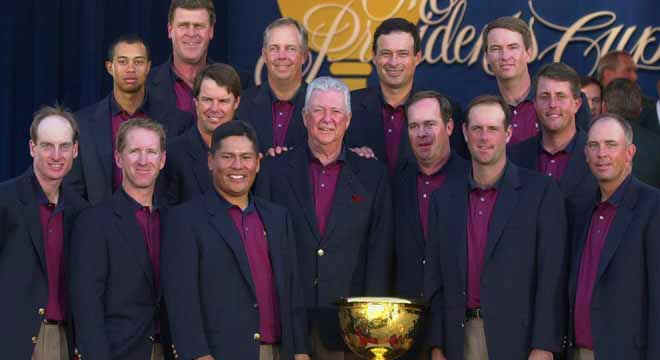 To the victors go the spoils.
PGA TOUR Commissioner Tim Finchem
handed over the hardware to Venturi ...
The U.S. Team posed for one last picture before the ceremony came to a close. The cup is in their hands for the next two years, but they'll have to defend their title on foreign soil, in South Africa, come 2002.